Top 10 Truck Accessories
Pickup trucks are one of the best vehicles to own. There is simply nothing like a good truck. Something about a truck just says strength, power, and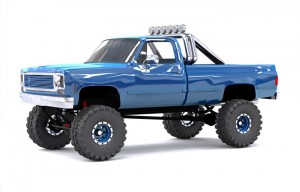 stamina. They are strong both off and on the road and are great for towing just about anything. Pickup trucks usually come with their own brand of pickup truck accessories. Inside and out, a pickup truck can be dressed up with some of the most performance driven, creatively-made accessories. Here is a list of the top 10 Pickup Truck accessories that have made many pickup trucks look better than they already looked and perform even better.
1. Truck Covers – keeping the dust and dirt off of your pickup is important which is why pickup truck covers are ever popular as they keep the paint finish smooth and appearance resilient.
2. Truck Bed Accessories – whether exterior or interior made, lay your truck out with bed caps, bed liners, bed mats and bed rails.
3. Truck tops – an expansive group of pickup truck accessories, truck tops add brevity to your vehicle and are some of the ever-expanding sport truck accessories.
4. Grills – stainless steel toys that typically come with a lifetime warranty.
5. Panel kits – putting graphics on any pickup truck makes this one of the winning pickup truck accessories.
6. Nerf Bars – hand polished bars to add to your pickup. Having nerf bars as one of your pickup truck accessories makes a bold and commanding motor vehicle statement.
7. Performance Enhancers – anything that gives your suspension more charm is a welcomed possession.
8. Hood Elements – Decorate your truck with profound off-road elements that accentuate your pickup's beauty.
9. Lights – The brighter, the better your pickup truck will look in the evening and night time.
10. Mufflers – There are also sorts of mufflers that increase sound, style and performance.
If you are interested in taking your truck to the next level, stop by The Supreme Muffler shop and we will get you set up.